High Flight
by John Gillepie Magee, Jr.
Oh, I have slipped the surly bonds of earth
and danced the skies on laughter silvered wings,
sunward I've climbed, and joined the tumbling mirth
of sun split clouds - and done a hundred things
wheeled and soared and swung
high in the sunlit silence hov'ring there.
I've chased the shouting wind along and flung
my eager craft through footless halls of air.
Up, up the long delirious, burning blue
I've topped the windswept heights with easy grace
where never lark or even eagle flew
and while with silent, lifting mind I've trod
the high untrespassed sanctity of space
put out my hand, and touched the face of God.
T-38 Training Jet Crash - October 31, 1964
Freeman was on landing approach to Ellington AFB near Houston, TX. He ultimately died due to a goose smashing the left side of the cockpit canopy of his T-38 jet trainer. Flying shards of Plexiglas entered the engine intake and caused both engines to flame out.
Theodore Freeman

(United States Air Force)
T-38 Training Jet Crash - February 28, 1966
The original Gemini 9A crew were killed while attempting to land their T-38 at Lambert Field in St. Louis, Missouriin bad weather. Elliot See misjudged his approach and crashed into the McDonnell Aircraft factory adjacent to the airport, where the two astronauts had been headed for simulator training.
Elliot See

(NAVY)

Charles Bassett

(United States Air Force)
Apollo 1 Pad Fire - January 27, 1967
A fire in the cabin claimed the lives of all three Apollo 1 crew members as they rehearsed the launch sequence for their planned February 21 launch.
Gus Grissom

(United States Air Force)

Edward White, II

(United States Air Force)

Roger Chaffee

(NAVY)
T-38 Training Jet Crash - October 5, 1967
A mechanical failure caused the aileron controls to jam on his T-38 while traveling from Cape Kennedy to Houston.
Clifton Williams

(NAVY, Marine Corps)
F-104 Training Jet Crash
-
December 8, 1967
While practicing a series of high speed, quick descent landing profiles, the aircraft hit the runway hard and the landing gear collapsed. The aircraft belly caught fire and the canopy shattered.
Space Shuttle Challenger
-
January 28, 1986
Broke up 73 seconds after lift-off due to a faulty O-ring.
Greg Jarvis

(United States Air Force)

Christa McAuliffe
Ronald McNair
Ellison Onizuka

(United States Air Force)

Judith Resnik
Michael J. Smith

(NAVY)

Dick Scobee

(United States Air Force)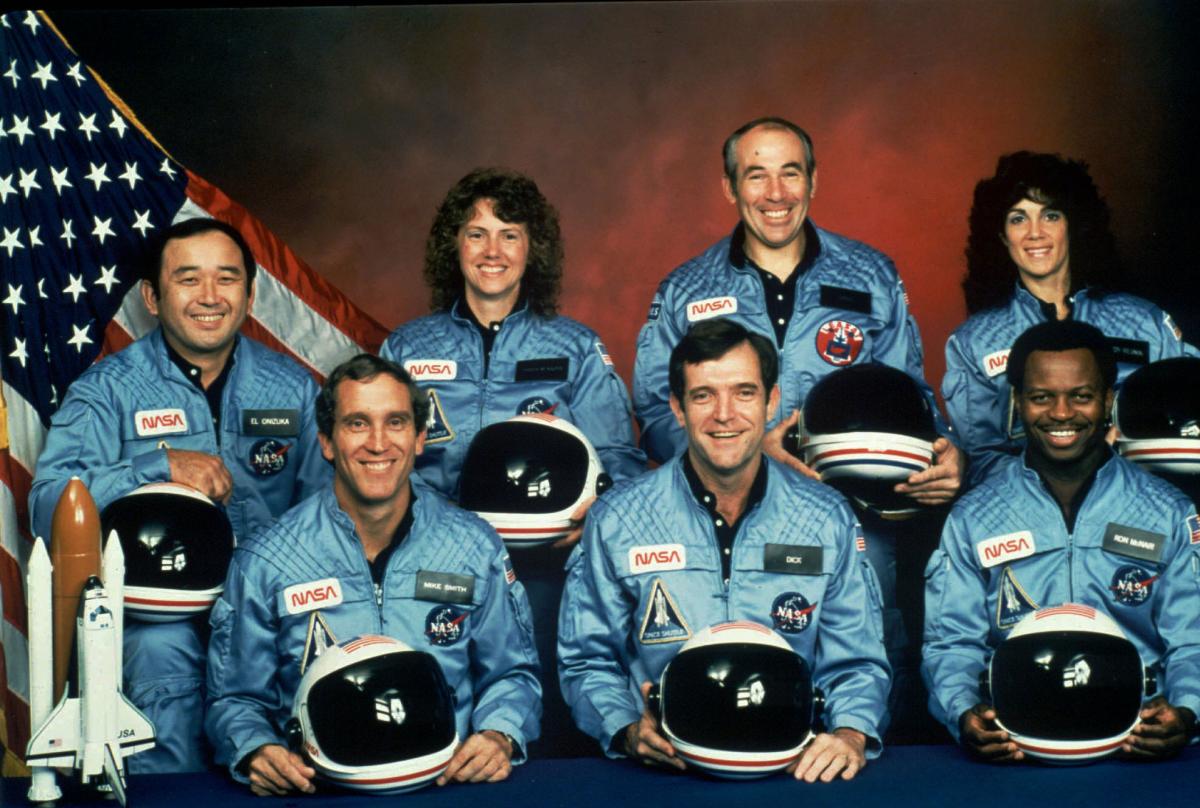 Space Shuttle Columbia - February 1, 2003
Damage to the shuttle's thermal protection system (TPS) led to structural failure of the shuttle's left wing and the spacecraft ultimately broke apart while returning from their two week mission.
Rick D. Husband

(United States Air Force)

William McCool

(NAVY)

Michael P. Anderson

(United States Air Force)

David M. Brown

(NAVY)

Kalpana Chawla
Laurel B. Clark

(NAVY)
Find out more about the crews, missions and accidents on Wikipedia.